Junior/Mid 3D Modeller for games (Open call for freelancers)
Remote
Full Time
SMG Studio
Mid Level

SMG Studio is looking for talented and experienced 3D modeller to join our Unity3D game development team in Sydney, Australia.
This is for a junior/mid role. If you're a experienced senior please apply to the other role.
Our games: [Unannounced New IP], Moving Out, Fast and Furious Takedown, Thumb Drift, OTTTD, One More Line, One More Dash, RISK & Death Squared. 
Our Showreel or go behind the scenes of the studio.
You will have the opportunity to work on high-profile entertainment IP as well as our original IP.
We're looking for someone with right skills and a good attitude to come in and make kick ass games with us.
What you will do:
Create environments and characters suitable for use in Unity3D mobile games
Work on high-profile IP as well as original IP.
Manage yourself independently, working effectively and efficiently.
Maintain and strive for the highest production quality possible.
Work with Leads and Producers throughout projects, communicating regularly.
Requirements:
Good knowledge of a 3D program, 3DMax or Maya
Ability to create 3D models from concept art or reference imagery
A strong artistic ability and designers eye
A mind for minimising textures for use in game engines
Experience with UV Unwrapping
A love of Low poly modelling
Solid working knowledge of Photoshop
Familiarity with the Unity for bringing in 3D models
Ability to optimise 3D models and work to a poly budget
Game modelling experience
Nice to Have:
Experience with version control platforms ( GIT )
Car Game experience a huge plus
Non Technical Skills:
Great work ethics, and a problem solving can do attitude.
Exceptional English, written and verbal.
Confidence & capability to communicate ideas, solutions & issues in a fast paced team.
Diligent and respectful.
Good time estimation of effort.
No egos please.
A passion for constantly making things better and mastering your craft.
The Team:
We're a tight and experienced team from all around the world from Russian, Brazil, France, Italy, UK, Germany and even NZ!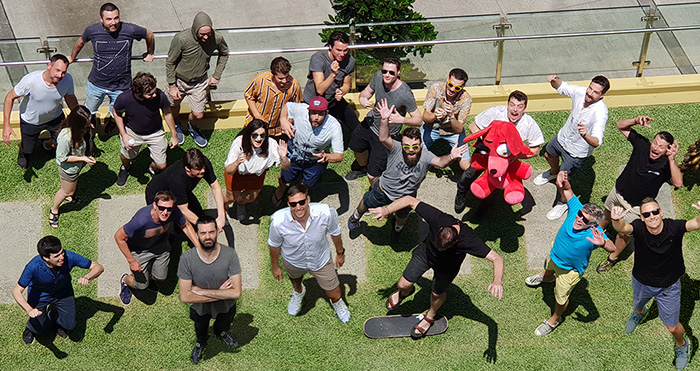 Perks & Benefits:
    Remuneration based on experience
    5 weeks annual leave after 2 years
    Increased paid primary carer's leave from 12 weeks to 16 weeks

    Superannuation is paid on any unpaid leave (up to 52 weeks)

    Increased paid secondary carer's leave from 2 weeks to 4 weeks
    Learning workshops across a variety of topics (Project Management, Resilience & Stress Management and Time Management)
    Flexibility to work from home on a regular basis
    One day a year paid charity volunteer day (One Day for Change)
    Employees can apply for seven short winter/summer days per year
    Free counselling . Employee Assistance Program, 24 hours | 7 days.
    Health insurance discounts from Medibank Private
    Vehicle discounts. Discounts from BMW, Mini, Jaguar, Land Rover ​and Holden 
    Novated lease available for new cars
    Qantas Club discounts
If you're looking for the next step in your career, care about your work, then let's talk.
​PLEASE DO NOT SUBMIT APPLICATION WITHOUT A VISUAL PORTFOLIO & EXAMPLES
Apply for this position
Required*